Home >
Leopard Skin Agate Donut - 25mm
We stock a range of gemstone shapes in a variety of gemstone types. The range includes square gemstone donuts, round gemstone donuts, tapered gemstone sets and gemstone heart shapes.
Use spaces to separate tags. Use single quotes (') for phrases.
Our products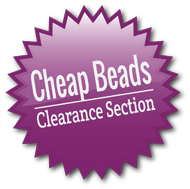 Too good to be missed!
£1.74 Excl. VAT

£1.45 Excl. VAT

WAS:£2.90

£0.42 Excl. VAT

£0.35 Excl. VAT

WAS:£0.65

£1.20 Excl. VAT

£1.00 Excl. VAT

WAS:£2.70
Compare Products
You have no items to compare.
Offers & Products