Handmade beads with a small hole. We stock a selection of glass matt beads in a range of colours, sizes and styles. We have divided ithe varieties of glass matt beads into sections by colour. This section displays glass matt beads in pink or lavender.
Use spaces to separate tags. Use single quotes (') for phrases.
Our products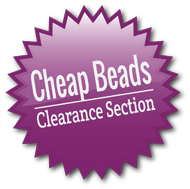 Compare Products
You have no items to compare.
Offers & Products