Home >
Gold Plated Trigger Clasp - 13mm
We stock a range of metal plated trigger clasps in various sizes and styles. All clasps are available in gold and silver plated finishes. Two clasps are also available in black, antique gold or antique copper plated finishes.
Use spaces to separate tags. Use single quotes (') for phrases.
Our products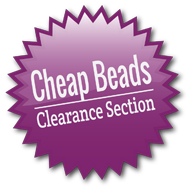 Too good to be missed!
£4.20 Excl. VAT

£3.50 Excl. VAT

WAS:£5.50

£7.20 Excl. VAT

£6.00 Excl. VAT

WAS:£8.70

£12.24 Excl. VAT

£10.20 Excl. VAT

WAS:£15.20
Compare Products
You have no items to compare.
Offers & Products