Home >
Silver Plated Trace Chain - 18" Long
We stock a range of assembled chains in various lengths, continuous chain, chain extenders and pandora style chain. The plated finishes available vary according to the product but includes antique gold, antique copper, black, gold and silver.
Use spaces to separate tags. Use single quotes (') for phrases.
Our products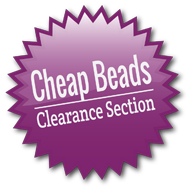 Too good to be missed!
£19.20 Excl. VAT

£16.00 Excl. VAT

WAS:£29.00

£9.60 Excl. VAT

£8.00 Excl. VAT

WAS:£10.90

£4.20 Excl. VAT

£3.50 Excl. VAT

WAS:£5.50
Compare Products
You have no items to compare.
Offers & Products