Home >
Gold Plated Folding Crimps - 6mm - Pack of 10
We stock a range of plated metal necklace and cord ends and folding crimps. The plating finishes include antique copper, antique gold, black, gold and silver plated finishes. The range includes a variety of styles and sizes.
Use spaces to separate tags. Use single quotes (') for phrases.
Our products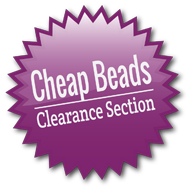 Too good to be missed!
£7.20 Excl. VAT

£6.00 Excl. VAT

WAS:£8.70

£19.20 Excl. VAT

£16.00 Excl. VAT

WAS:£29.00

£9.60 Excl. VAT

£8.00 Excl. VAT

WAS:£10.90
Compare Products
You have no items to compare.
Offers & Products