Home >
Glass >
Pink Glass Bugles - Packs of 8mm x 2mm
Glass bugles have a small hole and are sold be weight in packs of 10gm, 100gm and 500gm. We stock a range of 8mm x 2mm glass bugles in a large range of colours.
Use spaces to separate tags. Use single quotes (') for phrases.
Our products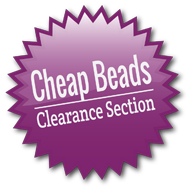 Compare Products
You have no items to compare.
Offers & Products