Beading Projects
Jewellery Making Ideas!
We've designed these fascinating jewellery making projects, ideas & jewellery making instructions to inspire you!
Simply find a jewellery making project you like, print out the project page and use it to help you gather all the products you'll need to create the designs, follow the step by step instructions and you're ready to start making jewellery!
Our products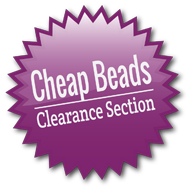 Compare Products
You have no items to compare.
Offers & Products