Home >
Silver Stardust Glitter Beads - 4mm - Pack of 10
Bead has 1mm hole. A selection of .925 sterling silver beads and spacers including sterling silver stardust glitter beads, sterling silver mesh beads, sterling silver hollow beads and sterling silver spacers.
Use spaces to separate tags. Use single quotes (') for phrases.
Our products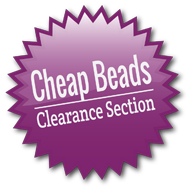 Too good to be missed!
£9.60 Excl. VAT

£8.00 Excl. VAT

WAS:£10.90

£5.40 Excl. VAT

£4.50 Excl. VAT

WAS:£6.50

£12.24 Excl. VAT

£10.20 Excl. VAT

WAS:£15.20
Compare Products
You have no items to compare.
Offers & Products