Home >
Swarovski Crystal Mocca Faceted Round Bead - 4mm - Pack of 100
Small hole. Pack of 100. We stock a range of Swarovski round faceted beads in a variety of sizes and colours on special offer. When they are sold they won't be restocked.
Use spaces to separate tags. Use single quotes (') for phrases.
Our products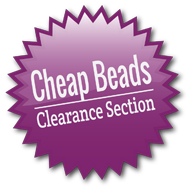 Compare Products
You have no items to compare.
Offers & Products