Home >
Swarovski Light Rose AB Faceted Round Bead - 8mm - Packs
Sold by the bead, in packs of 10 and 100. We stock Swarovski 8mm faceted round beads in range of colours. We are a distributor for Swarovski. We can get any Swarovski Elements product in a size or colour you require provided you buy the minimum pack size (pack size varies with product). Please enquire for further details or a quotation.
Use spaces to separate tags. Use single quotes (') for phrases.
Our products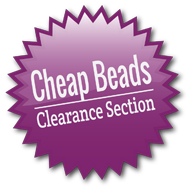 Too good to be missed!
£3.60 Excl. VAT

£3.00 Excl. VAT

WAS:£6.00

£12.00 Excl. VAT

£10.00 Excl. VAT

WAS:£20.00

£2.40 Excl. VAT

£2.00 Excl. VAT

WAS:£4.00
Compare Products
You have no items to compare.
Offers & Products