Home >
Top Menu >
Beads >
Topaz Glass Czech Machine Cut Hogans - 3 x 5mm - Pack of 100
Glass Czech machine cut hogan beads. Available in a range of colours and sizes. Image displayed for colour reference only.
Use spaces to separate tags. Use single quotes (') for phrases.
Our products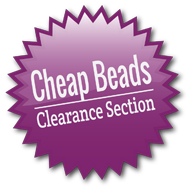 Compare Products
You have no items to compare.
Offers & Products