Pearls have a small hole and are sold in a 16" string. We stock a range of Czech glass round pearls in sizes ranging from 4mm to 16mm in variety of colours. The 16mm Czech glass round pearl is only available in cream.
Use spaces to separate tags. Use single quotes (') for phrases.
Our products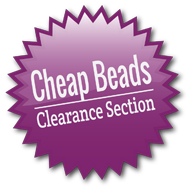 Compare Products
You have no items to compare.
Offers & Products