Home >
Top Menu >
Beads >
Orange Glass Rocailles (Dyed Alabaster Colours) - Packs of 8/0 Larger
We stock a large range of glass rocailles in size 8/0 and 11/0 in a large variety of colours and finishes. All glass rocailles are sold by weight.
Use spaces to separate tags. Use single quotes (') for phrases.
Our products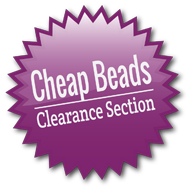 Too good to be missed!
£10.20 Excl. VAT

£8.50 Excl. VAT

WAS:£8.50

£5.28 Excl. VAT

£4.40 Excl. VAT

WAS:£4.40

£7.80 Excl. VAT

£6.50 Excl. VAT

WAS:£6.50
Compare Products
You have no items to compare.
Offers & Products