Home >
Top Menu >
Silver and Mineral Disc Nugget Bead - 15mm
The heavy coating of .925 silver over a rock mineral base gives a heavy weight natural and hypoallergenic bead at a very economical cost. Bead has 0.8mm hole. We stock a range of mineral beads with a heavy coating of .925 sterling silver in a variety of styles.
Use spaces to separate tags. Use single quotes (') for phrases.
Our products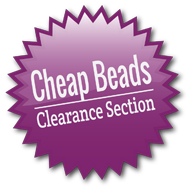 Compare Products
You have no items to compare.
Offers & Products