Home >
Top Menu >
Bronze Braided Imitation Leather Cord (3x3 ply) - 3mm - 1 Metre
Sold in one metre long pieces. We stock a range of leather and imitation leather cord in a variety of colours. Imitation leather cord is a great alternative to genuine leather. It is more economical and much stronger than real leather but looks just as great.
Use spaces to separate tags. Use single quotes (') for phrases.
Our products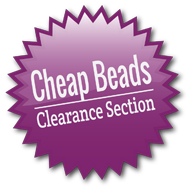 Compare Products
You have no items to compare.
Offers & Products