Home >
Wholesale Customers
Wholesale Customers
Customers placing orders over the value of £50 (ex VAT) can benefit from significantly discounted wholesale prices. However, please note that in order to purchase goods at wholesale prices you must first apply for a wholesale account. To apply for an account, just click on the "Wholesale Sign Up" button on the home page. The account will need to be authorised by PJ Beads. We do aim to do this same day but in some instances it may take a little longer (at weekends and evenings, for example). You will be notified when the account has been activated.
To qualify for wholesale prices, the minimum value of each order you place must be over £50 excl VAT. The wholesale option for our EU customers is only available for EU business customers with a valid VAT number.
Wholesale prices are shown excluding VAT.
Please note that PJ Beads do not offer credit accounts for companies or individuals, payment must therefore be made before your order is despatched.
We do offer credit facilities to local authorities, government institutions, NHS and education authorities if the order is accompanied by an official purchase order.
Our products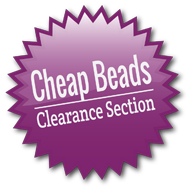 Too good to be missed!
£9.60 Excl. VAT

£8.00 Excl. VAT

WAS:£10.90

£5.40 Excl. VAT

£4.50 Excl. VAT

WAS:£6.50

£7.20 Excl. VAT

£6.00 Excl. VAT

WAS:£8.70
Compare Products
You have no items to compare.
Offers & Products