Home >
PJ Beads Ltd is the leading online supplier of jewellery-making products and components.
About us
PJ Beads Ltd has been established since 1988 and we pride ourselves on our unbeatable range, competitive prices and excellent customer service. We are one of the leading online suppliers of jewellery-making products and components. We source from suppliers across the world to offer our retail and wholesale customers the latest products at the best possible prices.

Based in the United Kingdom, PJ Beads sells jewellery components by mail-order for craftworkers who want to make their own jewellery. We supply craft shops, market traders, individuals and re-sellers throughout the world on both a retail and a wholesale basis and have an extensive range of products, all of which we keep in stock.

Our opening hours are 10am - 4pm Monday to Thursday and 10am - 1pm on Friday. Unfortunately we are not open to the public.
Our products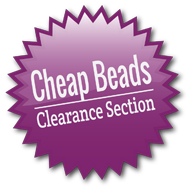 Compare Products
You have no items to compare.
Offers & Products