Home >
Pearl & Shell Bargain Bag
Bargain bag contains: 2 x Abalone shell flowers 1 x Abalone shell disc pendant 1 x Shell bracelet 20 x Mother of pearl faceted drops 20 x Mother of pearl faceted oval 1 x Beading wire. Choose from bargain bags made up from either gemstone, glass, pearl and shell or a mix of products. Colours and shapes may vary.
Use spaces to separate tags. Use single quotes (') for phrases.
Our products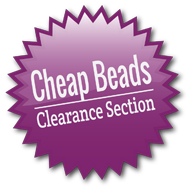 Compare Products
You have no items to compare.
Offers & Products