Home >
Mixed Shamballa Crystal Pave Beads - 10mm - Pack of 10
Pack of beads comprises 1 each of purple, red, grey/jet, crystal, blue, gold, aqua, lime, pink and fuchsia. A new line of the very popular Shamballa Pave Beads and Shamballa Cord. Top quality at a very special introductory price.
Use spaces to separate tags. Use single quotes (') for phrases.
Our products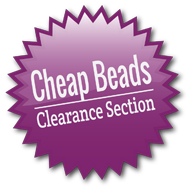 Compare Products
You have no items to compare.
Offers & Products