We stock a variety of Gemstone Round Beads. Beads are sold in a string of approx 16" length except where stated.The number of beads on the string depend on the size of the beads. On our strings there are approx 100 x 4mm beads, 65 x 6mm beads, 50 x 8mm beads and 40 x 10mm beads.
Use spaces to separate tags. Use single quotes (') for phrases.
Our products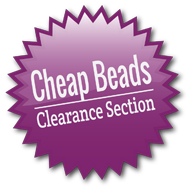 Compare Products
You have no items to compare.
Offers & Products