Home >
Glass >
Green Dichroic Glass Bead Heart - 25mm
We stock a range of dichroic glass beads as well as a range of glass glitter beads. Dichroic glass is a multi-layer coating. Originally created for the aerospace industry, it has different transmitted and reflected light colours which change depending upon the angle of view.
Use spaces to separate tags. Use single quotes (') for phrases.
Our products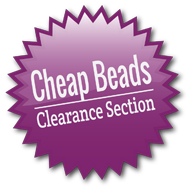 Compare Products
You have no items to compare.
Offers & Products